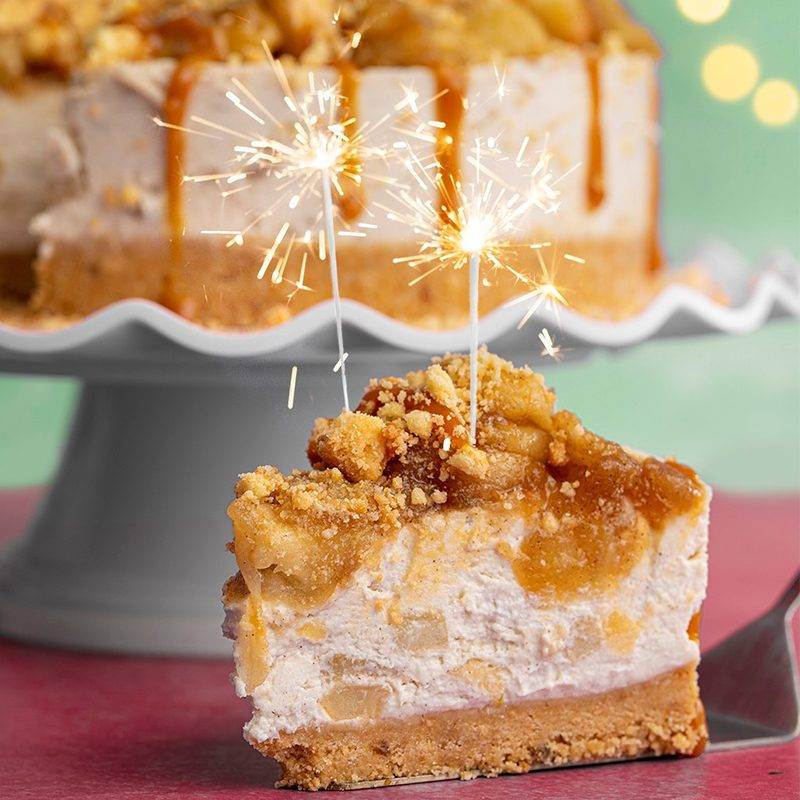 Gluten Free Caramel Apple Crumble Cheesecake
This Caramel Apple Crumble Cheesecake comes with a big title, but no title bigger than the show stopper outcome it delivers!
This Autumnal recipe, made with @beckyexcell, merges two desserts into one to make the ultimate showstopper. Just in time for the return of the new Great British Bake Off series on Channel 4 too!
It's no-bake, easy to make and nobody would ever know it's gluten free. You'll find our gluten free shortbread in Sainsbury's free from aisle or over on our online shop.
280g Walker's Gluten Free Shortbread (2 packs) (for the base)
85g Butter, melted (for the base)
650g mascarpone (for the filling)
100g icing sugar (for the filling)
1 tsp cinnamon (for the filling)
½ tsp vanilla extract (for the filling)
300ml double cream (for the filling)
600g Bramley apples (weight once peeled and cored) (for the apples)
80g light brown sugar (for the apples)
1 tsp cinnamon (for the apples)
140g Walker's Gluten Free Shortbread (1 pack) (for the crumble topping)
Caramel sauce (for the crumble topping)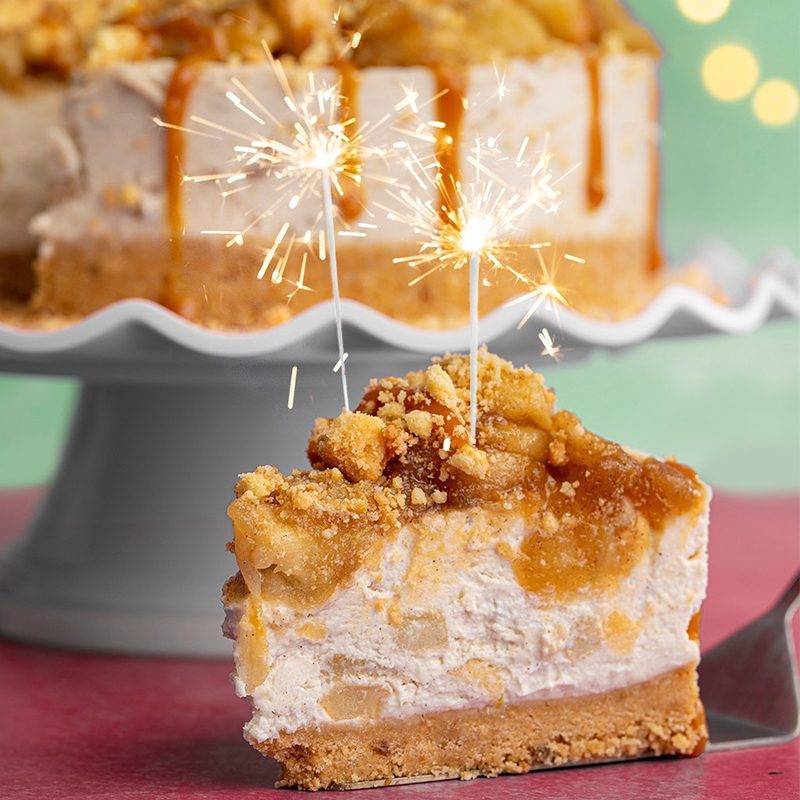 Peel and chop your apples in small chunks and place into a large saucepan alongside the light brown sugar and cinnamon.
Cook on a low heat for 10-15 minutes until softened and a little caramelised. You want the apple soft but not too mushy.
Drain off any of the apple juices and allow to completely cool.
Blitz your shortbread and then mix with your melted butter until well combined.
Spoon your mixture into a circular 20cm loose bottom tin. Compact it into the base then place in the fridge for at least 30 minutes to chill.
Mix your cream cheese, icing sugar, cinnamon and vanilla extract briefly until combined – about 20 seconds.
Add in the double cream and keep mixing until it firms up a little – this should take about a minute.
Fold in about half of your apple mixture carefully. Leave the rest for the topping.
Spread your mixture on top of the biscuit base and place in the fridge to chill overnight or for no less than 4 hours.
Once set, remove from the tin and spoon over the rest of the apple mixture on top.
Crumble your shortbread biscuits on top and then finish by drizzling caramel sauce over the top so that it drips down the sides too! Slice and enjoy.