Posted by Michael Mortimer on 21st Jun 2021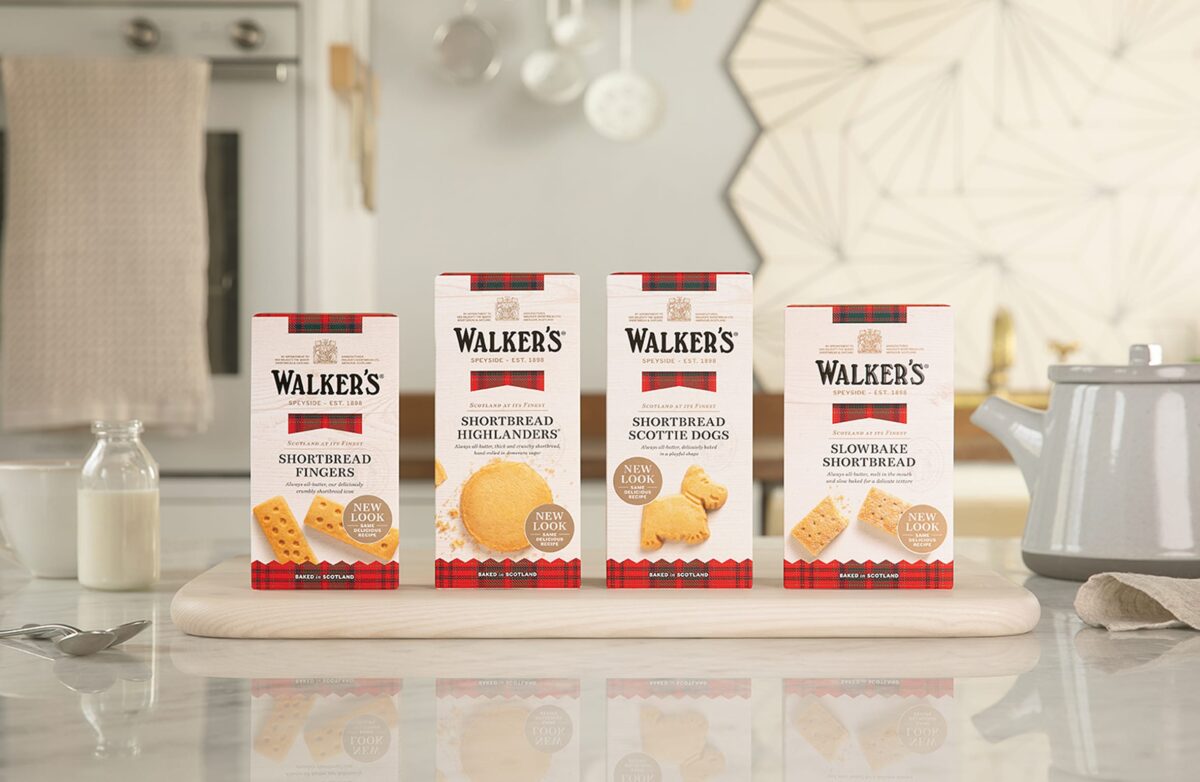 From the Classic Shortbread Collection and Shortbread Scottie Dogs, to NEW Salted Caramel & Chocolate Shortbread, fans of Walker's can now enjoy all their favourites, crafted from the same premium ingredients but presented in updated packaging that still reflects the brand's unique heritage and provenance. This is now rolled out across Waitrose stores and online at waitrose.com.
Perfect for coffee break catch-ups, gifting to friends and keeping in the cupboard for when the 3pm slump hits. Walker's collection of highest-quality bakes deliver the best that Scotland has to offer, and whilst the packaging has been modernised, the beloved Walker's recipe remains unchanged.
The new additions to Walker's delicious range of biscuits and shortbread include:
Walker's Oat Shortbread, £2.79
Featuring the irresistible all-butter, crumbly shortbread Walker's fans know and love, enriched with creamy Scottish oats, this box of Walker's Oat Shortbread includes nine convenient mini packs, keeping your treat perfectly fresh, and enabling you to take it with you on the go.
Walker's Oat Biscuits with Chocolate, Fruit and Seeds £2.79
Scattered with chocolate, currants and seeds, these crunchy Scottish oat biscuits are presented in nine convenient mini packs, maintaining freshness and flavour, and making them perfect for popping in your bag when you're on the move.
Walker's Oat Biscuits with White Chocolate and Raspberries, £2.79
Adorned with creamy white chocolate and delicious raspberries, these crunchy Scottish oat biscuits come individually wrapped in nine convenient mini packs to ensure maximum flavour and freshness. The question is, will the pre-portioned packs help you resist a second serve?
Walker's Salted Caramel & Chocolate Shortbread, £2.59
These all-butter rounds house crunchy salted caramel and rich milk chocolate, pairing the irresistible flavour combination of your favourite biscuit with Walker's delicious shortbread as the base.
Walker's Slowbake Shortbread, £2.59
Melt in the mouth and slow baked for a delicate texture, these all-butter shortbreads are sure to find themselves at the top of your shopping list.
All Walker's products are free from artificial colours, flavourings and preservatives. They are certified Kosher (OUD) and are suitable for vegetarians.
Reflective of Walker's long-term partnership with the respected retailer, the new products are available in Waitrose stores nationwide and waitrose.com now.